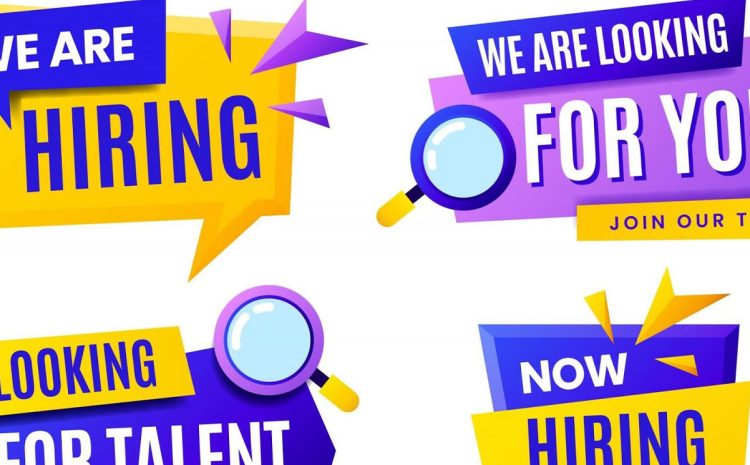 The EU Job Market – Sectors with the most job offers
For part 3, I'll be outlining the most "in-demand" job sectors in Europe. This is based on data analysis of the job offers on most European job search websites.
The world is constantly changing, and this change in trends and needs of society causes a fluctuation in the job market. In Europe, some countries are experiencing skill shortage which in turn makes certain occupations to be in high demand. Clearly, the high demand sectors are always easier to find employment irrespective of your race or nationality. But for those who are not in these high demand sectors, next week's post will enlighten you more on how to stand out regardless of the industry you find yourself.
Now that you are aware of the easiest countries to find a job and you also have access to a reasonable number of online resources to kick start your search, here are some of the job sectors in EU that are easiest to find employment as a non-EU citizen;
ICT professionals: The world has become a global village and that's no longer news. Almost every economic sector needs ICT skills, so the demand keeps getting higher. Employers in this sector are always willing to sponsor work permits for job applicants anywhere in the world given that it's one of the most sought after skills.
STEM Professional (Science, Technology, Engineering and Mathematics): STEM graduates are needed in many fields, including emerging and already established fields. Nevertheless, there are insufficient graduates to meet the demand in most European countries. So, job opportunities in this industry easily come with the assistance of any paperwork and work permit required.
Healthcare Practitioners: Since you are reading this post, that means you have experienced 2020 enough to know that this is a highly valued profession with readily available jobs. I will stop there.
Customer Support Professionals: Surprisingly, this sector has grown so well in Europe and is creating tons of job offers. With all the new software, apps and technological developments we are being introduced to daily, individuals, startups and multinational companies are constantly in need of some guidance on the functionalities of these new technologies. Hence all IT companies are opening up client & technical support centres around Europe to assist customers 24/7. Speaking English and having basic IT skills can land you such jobs with work permit sponsorship.
Education professionals: I have added this on the list since this post is tailored to non-EU citizens. The English language is in high demand, so some countries are incorporating it into their educational system. English teaching jobs are increasing in Europe and sometimes just having an online TEFL certificate is all you need to get the job and obtain a work permit. Most Anglophone speakers all come to experience Europe via teaching English as a second language.
If you are not a specialist in any of these sectors listed above, the good news is, for some career paths you do not need to have acquired years of knowledge to be employed. A simple Master's degree or some short courses/certifications can put you on track to acquire the new skills and get a job!
In conclusion, as much as I wish every graduate can get their dream jobs, it is also important to acknowledge that there are certain sectors that actually thrive better with or without having a job experience. This doesn't mean you should not pursue the career pathway that makes you happy. You should! But as you do so, be flexible enough to know when the trends are changing.