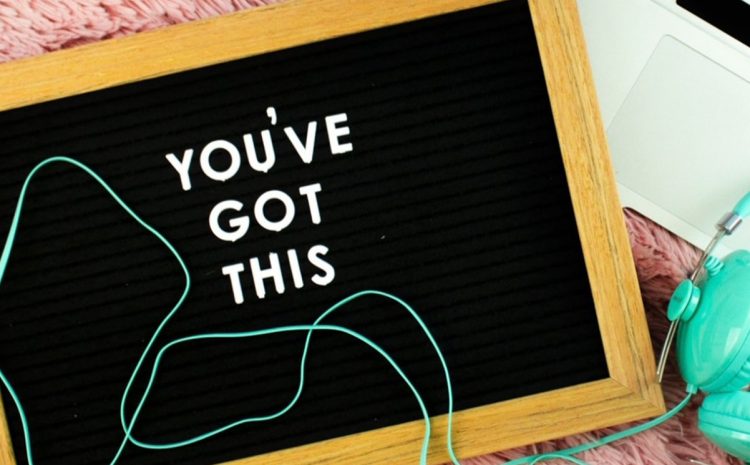 TOP 6 EASIEST COUNTRIES TO FIND A JOB IN EUROPE
Are you getting frustrated and even feeling stuck with finding a job after graduation? Or maybe you simply feel it's time to make a move and explore better opportunities in different countries but being a Non-European doesn't seem to make that easy!
Whatever the situation is, this post is simply to demystify the process of finding a job in Europe for non-EU citizens both in and out of Europe.
Suffice it to say that, finding a job in Europe is not as hard as it seems, if you channel your energy in the right directions while using the right resources.
I have carefully compiled this list of the countries that provide smooth and attainable work visa processes for third country nationals. They are listed in the order of how simple and less stressful it is to both find a job and obtain a work permit or visa sponsorship.
THE NETHERLANDS
The Netherlands remains number one on the list due to its flexibility and variety of options when it comes to finding a job and moving to work as a foreigner. With the ongoing tech boom, there are tons of jobs and employers are very supportive of visas for foreign talents. The conditions are very realistic for both young graduates with no professional backgrounds and experienced professionals. So, depending on your status the following options exist;
The Orientation visa – This visa is for non-EU citizens with next to no restrictions. It allows you to stay in the Netherlands and work for one year after the end of your graduate degree anywhere in Europe.
Conditions for Orientation visa are;
You need to sign an antecedent statement
You need to take a TB test (exemptions do exist)
You DO NOT need any proof of funds
In the past three years, need to have completed an accredited bachelor's or master's degree in Europe
High Skilled Migrant – This is very popular in the Netherlands. A valid condition to apply is having a work contract with an employer who is a registered sponsor. But the good news is that most employers in the Netherlands are already registered sponsors for work visas, hence it makes the process very seamless. The skilled migrant program is applicable to all levels of positions in the country from simple entry level roles to more complex positions.
GERMANY
Germany currently has a shortage of professionals in several sectors. Hence, they offer various visa options for people with strong skills or a good educational background. In fact, more and more people are moving to Germany from all around the world especially from Africa, as they are taking advantage of the different work visa opportunities in the country. Below are the options available in Germany;
Job seekers visa – This enables qualified professionals from any country to enter Germany for the purpose of seeking employment. It usually has a 6-month validity during which you can convert to a residence permit once you find a job.
The conditions for applying are;
Equivalence or comparability of the foreign qualification (academic or vocational qualification)
Secure financial means (blocked account or declaration of commitment)
For certain sectors, have a rudimentary knowledge of German
Freelance/Artist Visa – This is a specific residence/work permit given to artists and freelancers who want to live and work in Germany. To obtain this category of visa, it is essential that you carefully and clearly describe your career as you will be required to stick within this definition whilst working. You also need to provide evidence of experience in your field of work during the application.
High Skilled Migration – This is the most popular option for young professionals. If you have an academic qualification or professional experience in a field with a current shortage of qualified staff (e.g. IT, engineering, healthcare, sales, finance etc), also known as a "shortage occupation," then you can easily find a job and qualify for  this category of visa. Ideally, once you are offered a job in any of the shortage areas the employer handles all the paperwork.
THE CZECH REPUBLIC
The Czech Republic is rapidly becoming the job hub in Europe due to a high rise in the number of multi-national companies springing up there. The good news is that this is creating a lot of employment opportunities for English speaking non-EU citizens, especially with very reputable Fortune 100 companies. The main option available for work permit in the Czech Republic is;
Employee Card – It's a long-term residence permit for the purpose of employment and it is usually tied to your employer. In the country, all jobs for foreigners are advertised on the record of vacancies and come with a job number, therefore once you apply for a position and get the job the employer provides you the job number and other documents you need for the application of an employee card.
GREECE
In the past few years, in order to reduce cost through lower taxes, many global companies started to move their customer service and technical support departments to cheaper countries like Greece. And these companies are constantly recruiting English speakers from across the world for related roles. As a non-EU citizen, employers in Greece even offer relocation packages to lure employees from around to move to Greece. Although, most of the positions offered are entry level, nevertheless it could still be a great way to get started or just to relocate to Europe. The condition for obtaining the work permit is simple because most times the only criteria the employer needs to prove that you are the best fit for the job is simply your language skills (English).
MALTA
Malta is fast rising and becoming a favorite destination for expats as well as international businesses. So, thanks to this, it is quite easy to find a job and with visa sponsorship from employers. The main and easiest option available to non-Europeans is the Employment License which is a form of work permit available once you get a job contract. The process is smooth and mostly handled by the employer.

SPAIN
Unsurprisingly, even with the economic situation in Spain, there are still lots of job opportunities. Current statistics even show there's been an increase in the number of expats moving there each year. Just like Germany, Spain also offers the non-EU citizens a chance to apply for jobs in the High Skilled visa program which are listed as a 'Shortage Occupation'. And employers in shortage occupations are very open to handling all the paperwork for employees who have the required skills.
*IMPORTANT – THE EU BLUE CARD
This is a special work permit available to non-EU citizens that allows you to work and live anywhere across the EU. All EU countries offer an opportunity to apply for this but with a condition that you earn around 30-60k Euros per annum (depending on the country). This is the best option if you intend to live/work in different countries without having to do paperwork each time you move.
To conclude, as job opportunities continue to increase around Europe, more and more countries are beginning to create favorable policies that integrate skilled non-Europeans into the growing work force.
P/S – This is a 4 part series that will touch on all the segments needed to land a job in Europe, so please watch out for next week's post where I unveil a full list of resources, companies and useful links on where/how to get a job in Europe.